The must-have accessories of the season have a vintage flavor that recalls the Seventies! Sexy, elegant, excentric, the 70s style is refined and very up-to-date, and so are the bijoux with a geometric style that represent one of the hottest trends in the world of accessories.
Even if we are in the year 2020, the Seventies are spreading almost everywhere: in fashion, interior design, music… A revolutionary decade that still makes us dream.

Colors and geometries of the 70s
The '70s are sons of the youth revolution that exploded in the 60s through the "hippie" culture; this is the decade in which the concept of personal taste and free aesthetic choice were born, which translates into the possibility of mixing various styles and cultures in a fancy way.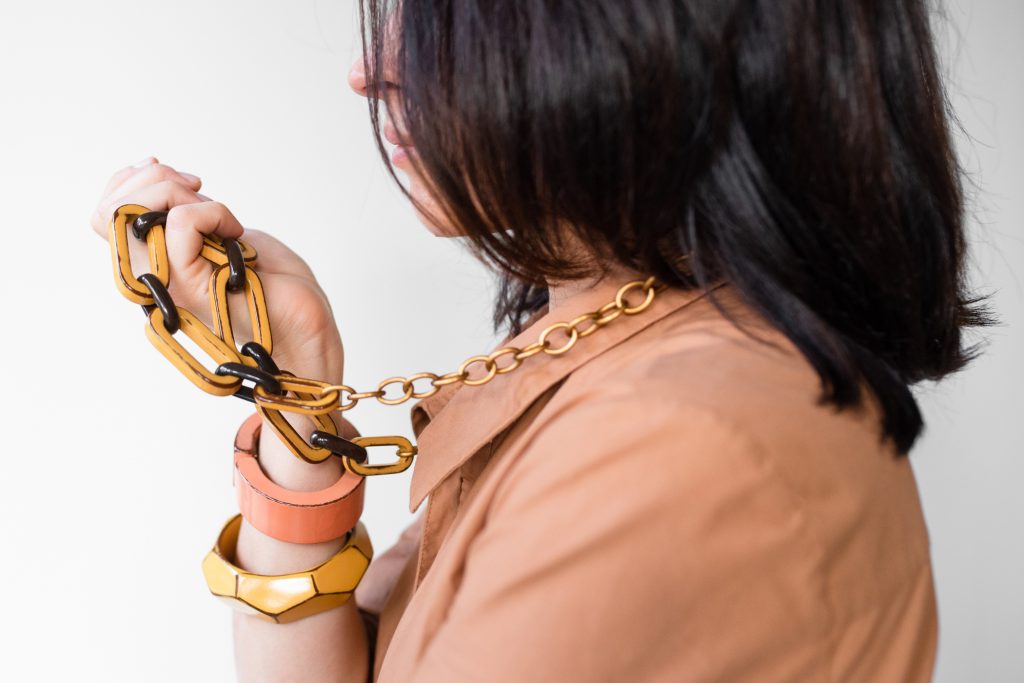 The Seventies are associated with bright colors, floral patterns and geometric designs, combined with each other in a casual way, both for clothing and accessories. It ranges from necklaces, earrings, bangles, feathers, leather, stones and pearls, very colorful and showy.
You don't have to be a fan of hippy culture to appreciate this style; the variations on the theme are endless, and from here we started to create our collection inspired by the Seventies, with a retro color palette.

Vintage 70s style jewelry and accessories by Valter
How should the accessories be? Big, colorful and stunning, here's our selection.
The coolest jewels of the season are the rigid bangles to be worn single or multiple, on the skin or over the sleeves of shirts and jackets. Made of Plexiglas they are available in salmon, ocher and olive colors. Squared shapes with a two-tone effect on the rounded edges that gives the new objects a lived-in look.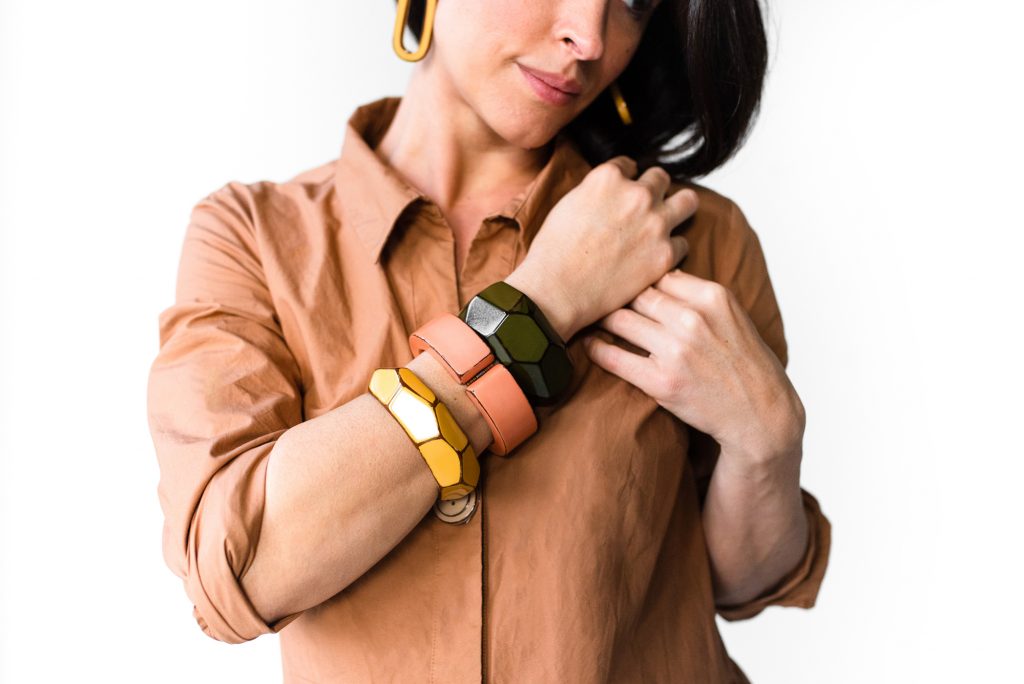 We are all in love with chain necklaces with long and geometric shapes in warm and sophisticated shades that recall the vintage style.