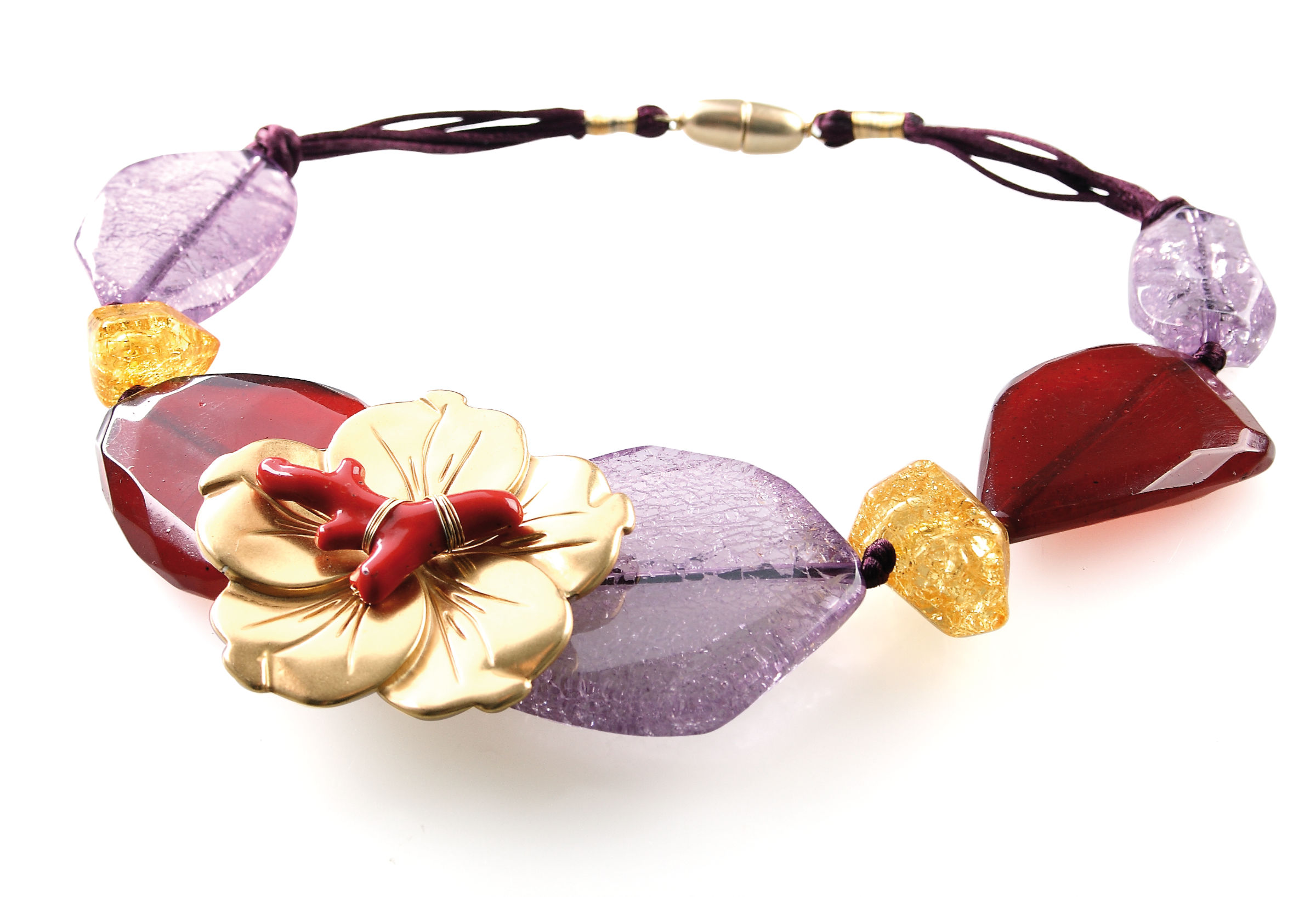 QUALITY AND DESIGN FROM 1905
Valter is a company which has been working on fashion jewellery and fashion accessories for over a century. Through a great, tireless research in design and materials, our range of products has markedly expanded.
The study of new shapes and details allowed us to develop and apply our technical solutions, which transform even a decorative accessory in functional item. Our research broadened in many fields, like the fashion jewellery sector and the market of leather garments, belts, bags and shoes.
In this web site you will find only an example of our extensive production.
MADE IN ITALY
Our articles are all made in Italy.
Each working phase is done in our two plants: in Malcontenta, where a show room with our collections and ready goods are at disposal of the customers. In the same site moulds, moulding, varnishing and dyeing of materials are carried out. Galvanic treatments are performed in our Mirano plant.
CUSTOMIZATIONS
Through our long world-wide experience, we are able to satisfy our customers' needs, designing and producing article moulds from the customer's samples or projects.
Together with the moulding, we accomplish surface colouring, varnishing, or galvanizing treatments with various working types, even with embossed logo or with laser finishing.
GALVANIC TREATMENTS
At our galvanic factory, located in Mirano, we make galvanic treatments on ABS articles, even on behalf of a third party:
gold
silver
nickel
brass
even hypo-allergenic metallic treatments.
The success of organization depends on customers' appreciation of services offered and of ability to provide them with endless reliability. It goes in favour of the organization and of all the people who operates in the company.
For this, VALTER SRL is provided with a Management System based on requirements of SA8000 regulation. The management requires to his employees and put effort into the following of a number of goals:
RESPECT OF LAWS AND GUIDELINES;
MAINTAIN RESPECTABLE RELATONSHIPS WITH EMPLOYEES WITHOUT ANY KIND OF DISCRIMINATION;
CREATE A COLLABORATIVE WORK ENVIRONMENT WHICH FACILITATE PRODUCTIVITY IN THE COMPANY;
INCREASE SYNERGY TO THE DEVELOPMENT OF COMPANY WITH STAKEHOLDERS, CUSTOMERS AND SUPPLIERS.