Elegant and versatile, simply Coral.
A colour and a material that comes from nature, perfect to make you feel in exotic and faraway places. Be inspired by Valter's new collection: coral necklaces, bracelets, rings, buckles and chain handles for bags!
Coral red
Coral red is synonymous with travel, sophistication and unique style, a nuance that gives energy and warmth. The shape of the coral reminds of seascapes, and in its shades from red to lobster orange and the softer shades of pink and peau d'ange, it is one of the classic themes of Italian jewellery.
Thanks to its strong character, coral red can be adapted to different styles: it can bring energy to the simplest looks and at the same time it can give an atmosphere of richness and elegance.
Coral jewellery and accessories by Valter
We are often inspired by nature to develop our collections: this time we have tried to represent the "Universe of the Ocean" by reproducing its countless marine forms and applying them to our jewellery and accessories.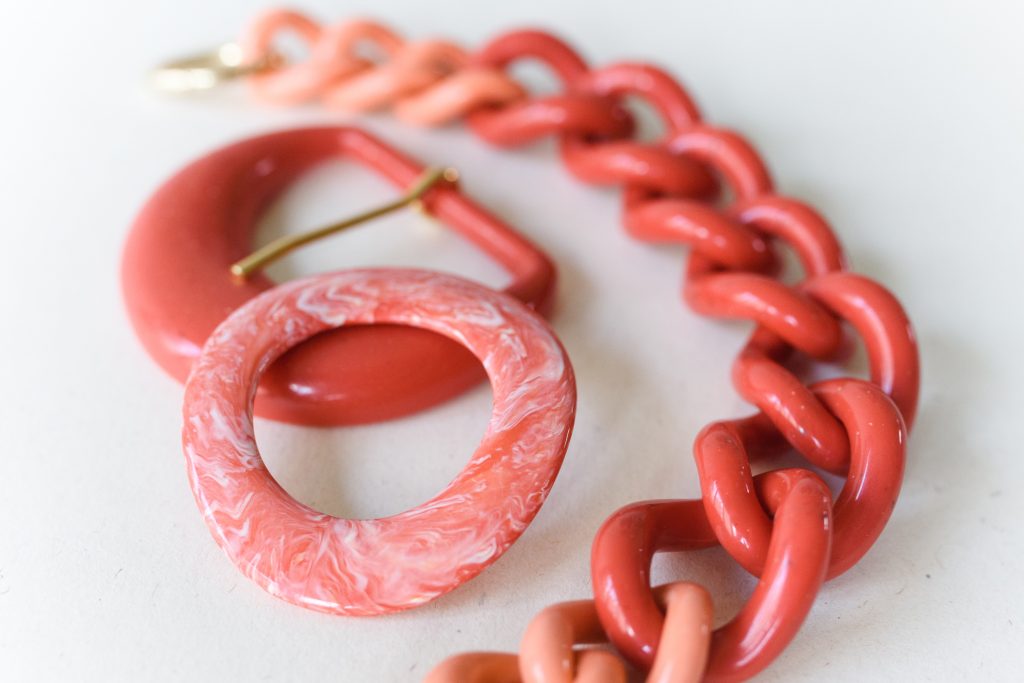 Coral is a precious and increasingly rare material, our resin corals are made in our company without any impact on marine nature.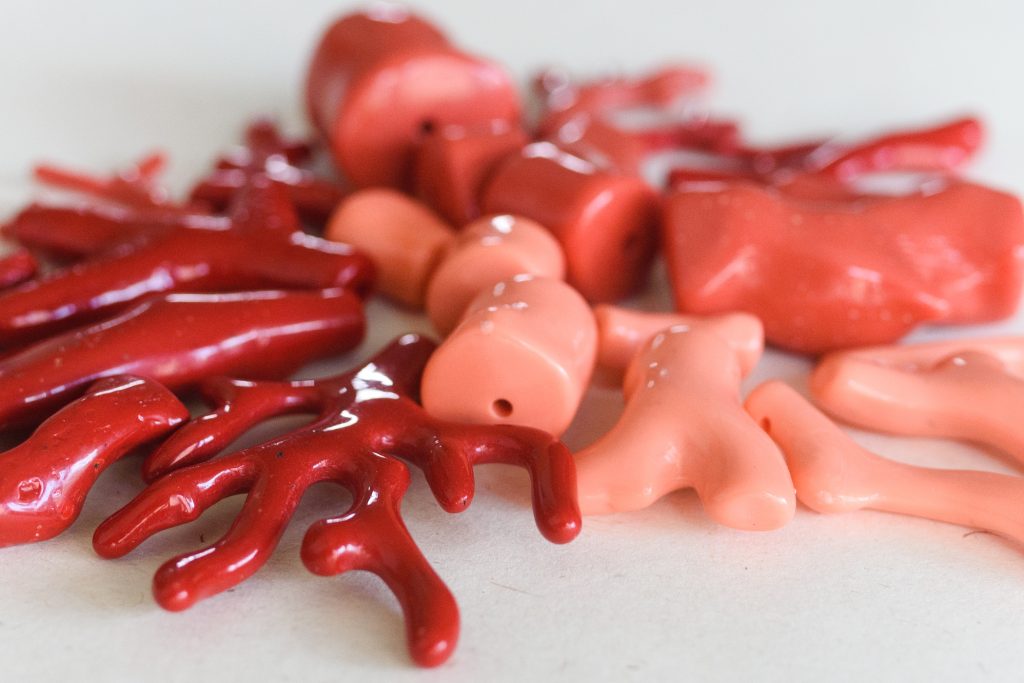 The Coral collection is composed of special designs and maxi shapes: chain necklaces and bracelets, buckles and buttons with soft lines, pendants to be used as earrings, designed to be worn individually or combined with a necklace. The design and uniqueness of each piece remain unchanged, just as if they were natural corals.